Ancienne Pub pour le Tabac par des Medecins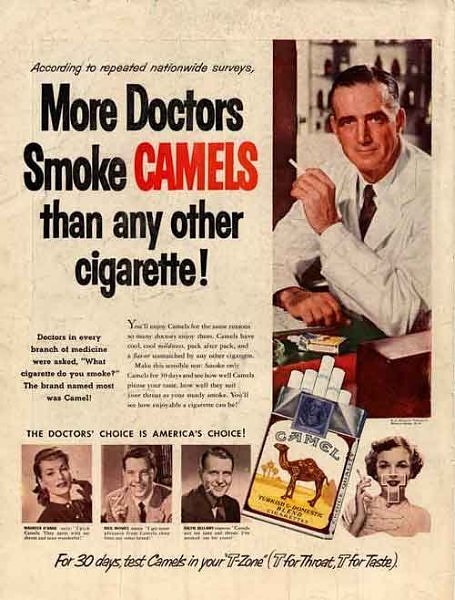 If you're new here, you may want to subscribe to my RSS feed. Thanks for visiting!
Pub Tabac Médecin

Quand les medecins faisaient la publicité pour la cigarette.
comme quoi il ne faut pas croire tout ce que raconte la publicité
This entry was posted on Vendredi, mars 26th, 2010 at 17 h 21 min and is filed under
Photos Insolites
. You can follow any responses to this entry through the
RSS 2.0
feed. Both comments and pings are currently closed.