Google Wave: La dure Réalité (Image Humour)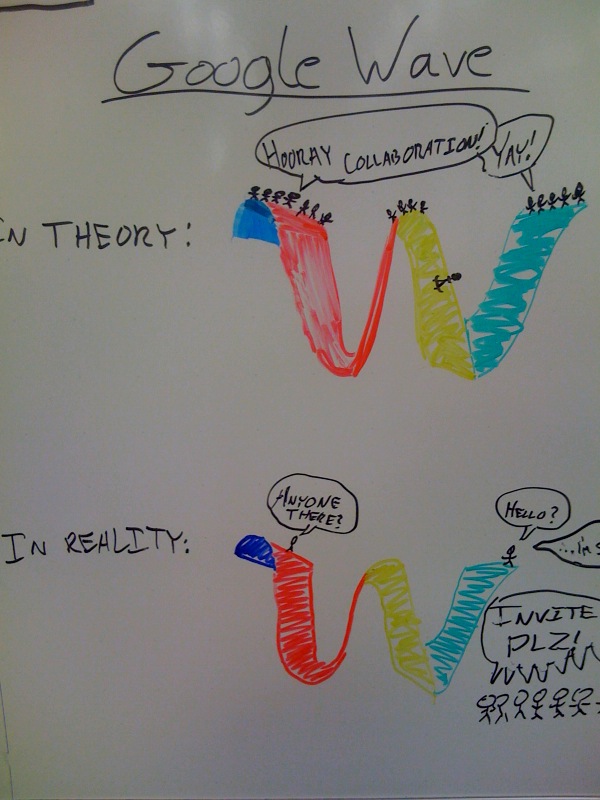 If you're new here, you may want to subscribe to my RSS feed. Thanks for visiting!
Google Wave en Vrai
Google Wave a fait beaucoup de promesses, qu'en est til en réalité ?
This entry was posted on Vendredi, novembre 13th, 2009 at 18 h 07 min and is filed under
Photos Insolites
. You can follow any responses to this entry through the
RSS 2.0
feed. Both comments and pings are currently closed.
1 response so far!
[...] Ce billet était mentionné sur Twitter par seoman, Emilie Nérot et Roland, fabien dalleau. fabien dalleau a dit: RT @seoadsenseman : Google Wave , la dure réalité http://minu.me/1c1s (Image Humour) // c'est trop ça. [...]