Rachat Marvel par Disney : Premier Personnage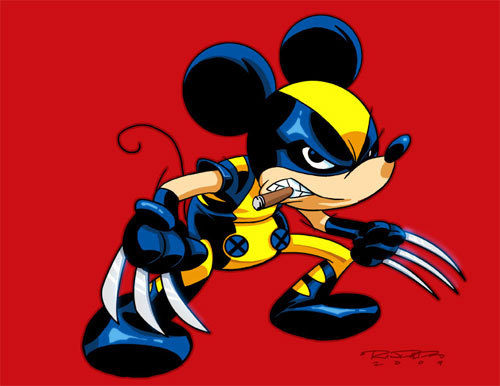 If you're new here, you may want to subscribe to my RSS feed. Thanks for visiting!
Marvel Disney
Suite au rachat de Marvel par Disney, un permier personnage a vu le jour :
Milverine(Mickey et wolverine)
This entry was posted on Mardi, septembre 1st, 2009 at 16 h 16 min and is filed under
Photos Insolites
. You can follow any responses to this entry through the
RSS 2.0
feed. Both comments and pings are currently closed.