Temps de repos des garcons par rapport aux filles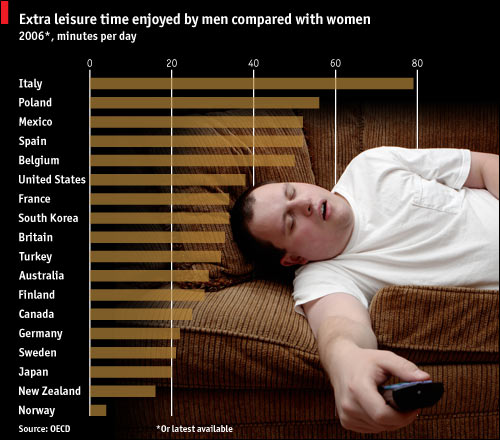 If you're new here, you may want to subscribe to my RSS feed. Thanks for visiting!
Les garcons italiens sont les plus machos que les norvégiens à en croire le graphique ci dessus
Ce graphe represente le nombre de minutes de repos en plus des garcons en plus des filles par jour et par pays
This entry was posted on Vendredi, mai 22nd, 2009 at 22 h 50 min and is filed under
Photos Insolites
. You can follow any responses to this entry through the
RSS 2.0
feed. Both comments and pings are currently closed.